Sushi Tray
Sushi tray made out of roasted maple and inlay with Bubinga!
FOR THE LOVE OF SUSHI
Our wooden sushi tray is made with built in soy sauce dish and chopstick rest.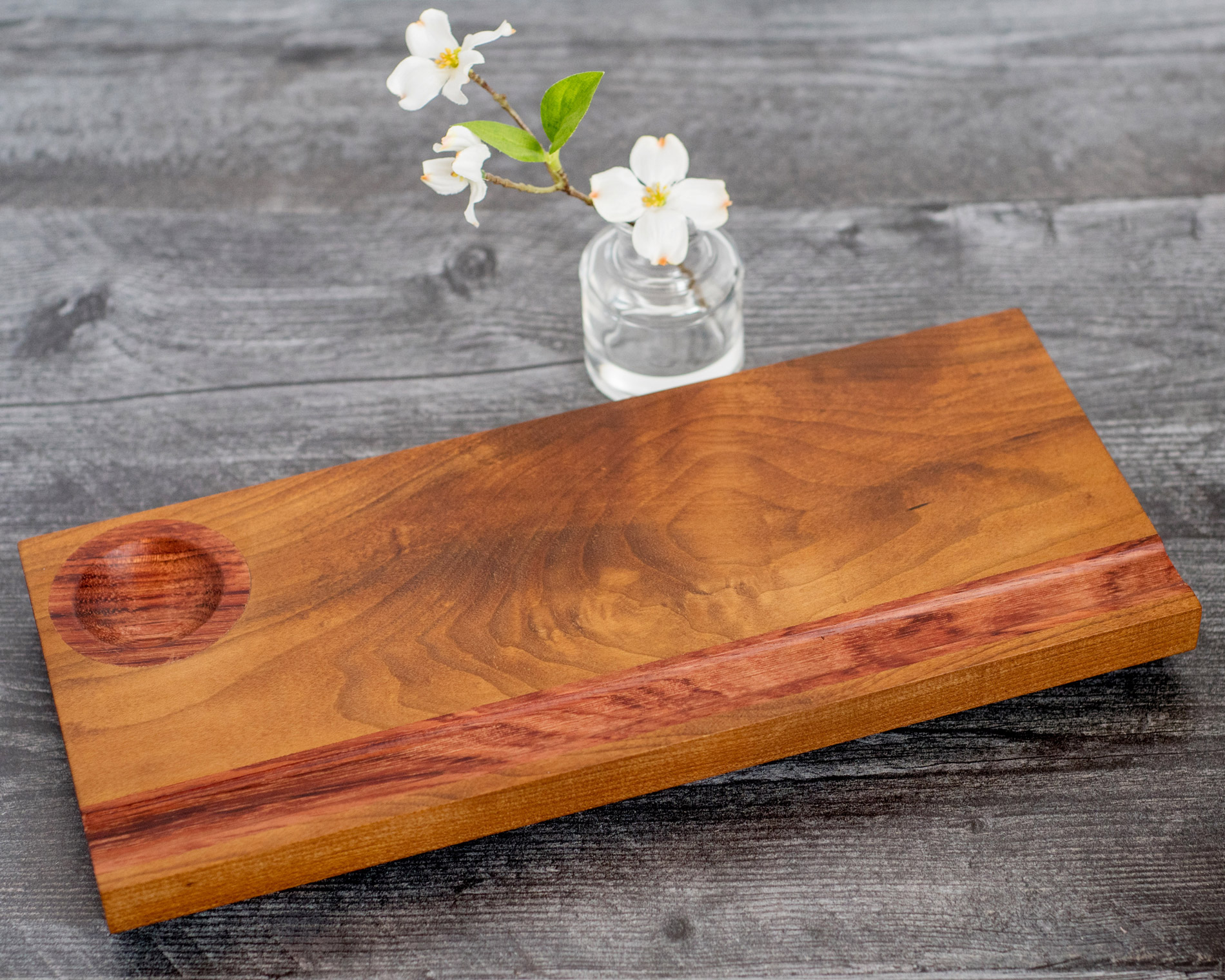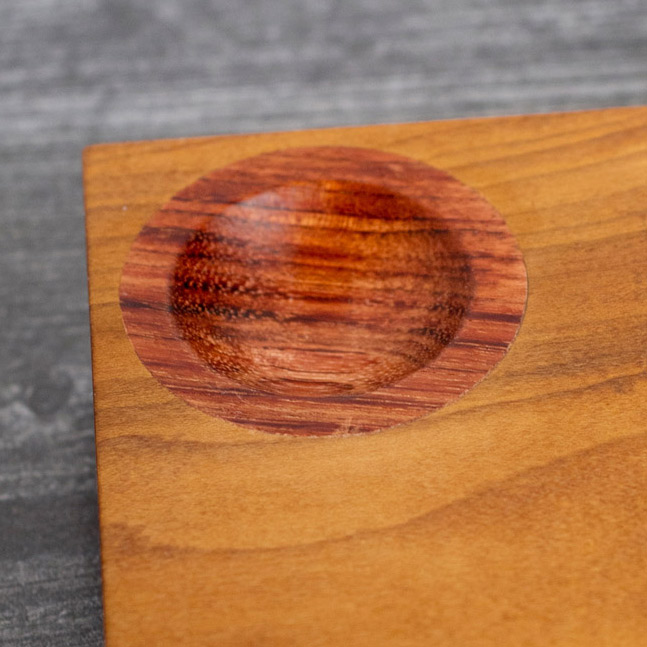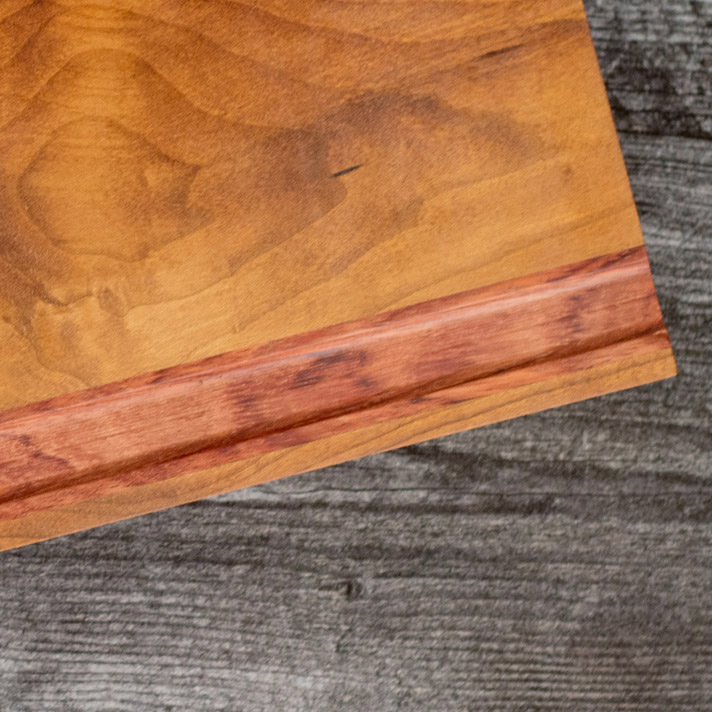 This handmade sushi serving tray is made out of a piece of beautiful roasted maple and inlayed with light violet red Bubinga for its built in soy sauce bowl and chopstick rest. Two Roasted Maple French cleat style feet are placed on the bottom of the sushi tray for additional easy handling and storing if you put up French cleat on your wall space.
Our making process is with a combination of using CNC router to design and cut each piece for precision based on the individual wood stock we used. And then it is finished using additional hand tools, carefully hand sanded, and finished with Walrus Cutting Board Oil, 100% food-safe and free of toxins and synthetics, it is a blend of coconut oil, mineral oil, vitamin E and beeswax.