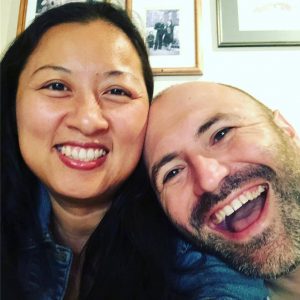 "16 years ago, a graphic designer marries a software engineer and together they started a web and graphic design company, Jacq Design, at home they also built numerous DIY projects together for fun."
We have always loved the process of building creative and functional projects as a team. Let it be for our web and graphic design business, product design or something we'd build for our home or our tear drop trailer. Now, we want to share our creations with you.
With the desire to create everyday objects that reflect our humor, love of outdoors and countless hobbies. We thought the best way to share our passion is to create items that others can also enjoy and use. This is just the start of our journey and lots more items will be added as we prototype and build more! Please keep checking back for more fun products.
Note: Our t-shirt and mug listings are designed by us, and then printed and shipped by our print-on-demand partners. Everything else is handmade and shipped by us. We are a two-person team and will do our best to provide you the best we can.